How does a boy from a small farm town in Fresno make it all the way to working on some of the biggest film and television shows ever made? For Salvador Pérez, the answer was hard work, passion and dedication. 
After graduating from high school, Salvador was sure of one thing: he was going to become the next Calvin Klein. So, with his sights set firmly on becoming a fashion designer, Salvador enrolled in the Fashion Institute of Design & Merchandising in Los Angeles. However, one day while working at a vintage clothing shop in LA, fate walked in.
One of the many costume designers who frequented Salvador's store happened to have a professional crisis on her hands: the costumes that had been designed for an upcoming film weren't going to be stitched and ready in time for the shoot. 
Salvador spotted an opportunity, offered to step in, and soon enough found himself working in the world of film costume design. "I fell into film because I could sew," he says. "I thought this was just until I had my fashion line." But as he worked on more films, his love for costume design grew. 

Salvador's career began to take him places. From working in London on the hit TV series Four Weddings and a Funeral to creating his own jewelry line for The Mindy Project, to running the costume workroom in Mexico City for one of the biggest movies in the world, Titanic.
Yet it was from this project, which most film crew would gladly have given everything to be involved with, that Salvador made the difficult decision to leave. Taking a leap of faith, Salvador risked leaving a more high-profile job for a project that could make him a designer. And it worked! 
Taking up the opportunity to head up the costume design department on the much smaller budget film Soul Food, Salvador was able to have creative control over the project and make the transition to becoming a fully-fledged costume designer.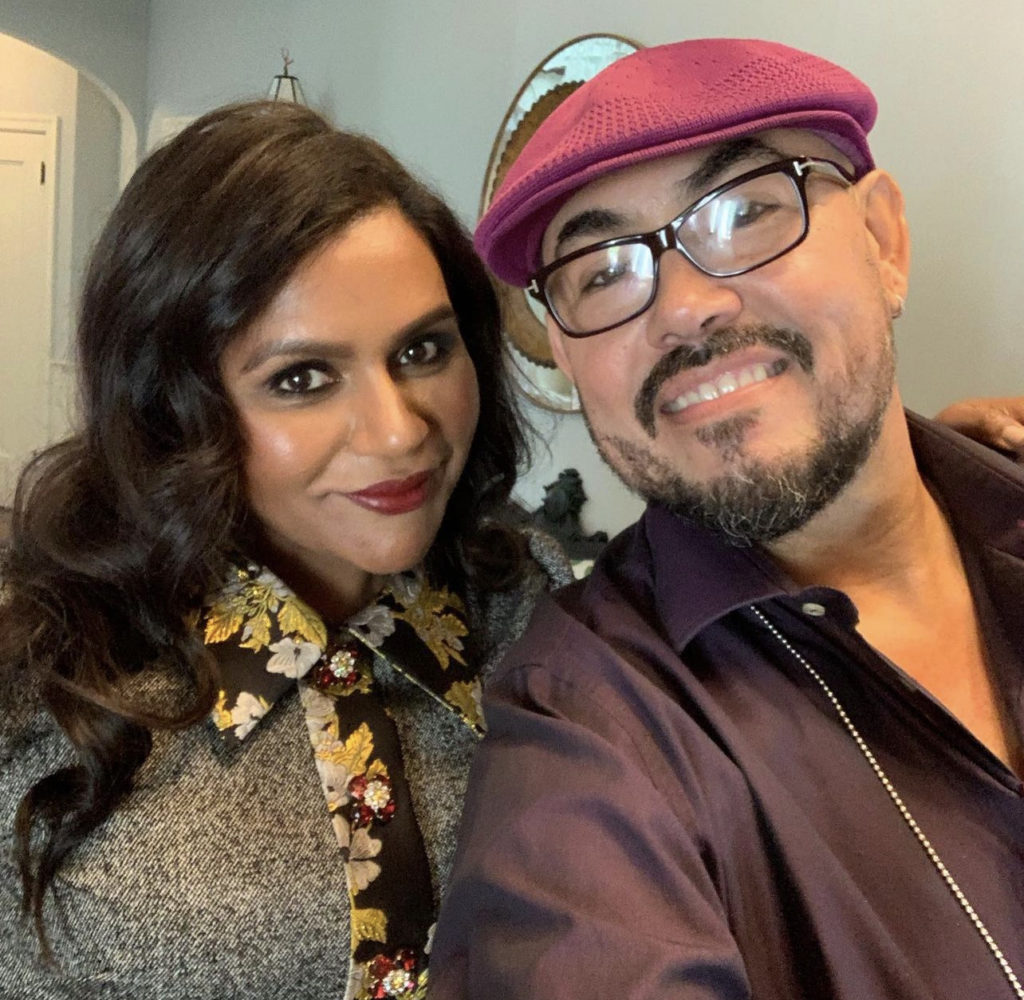 Creativity, Communication and Technology
The work of a costume designer is by no means an easy job and it takes time and dedication to become successful in the profession. For Salvador, it is his expert talent for breaking down each character, breathing new life and vision into each look, tracking everything and then acquiring what is needed, that have seen him thrive. 
An ability to work under pressure and meet tight deadlines is becoming increasingly important, as film productions often require quicker and quicker turnarounds on costumes. In the cut and thrust of the film industry, a costume designer needs to harness the power of technology to not only design but also keep track of budgets and production schedules, as well as stay in touch with the rest of the production team. 
Salvador found that referencing ProductionPro on films such as Hocus Pocus 2 allowed him to see progress from other departments and keep his team aware of any changes throughout pre-production and filming in real time.
"In a perfect world, we would all use ProductionPro and put [our updates] in there and let different departments like hair and makeup know what's going on. That would make life so much easier." And it's this kind of forward-thinking that keeps Salvador on the cutting edge of his craft and at the forefront of leading industry change.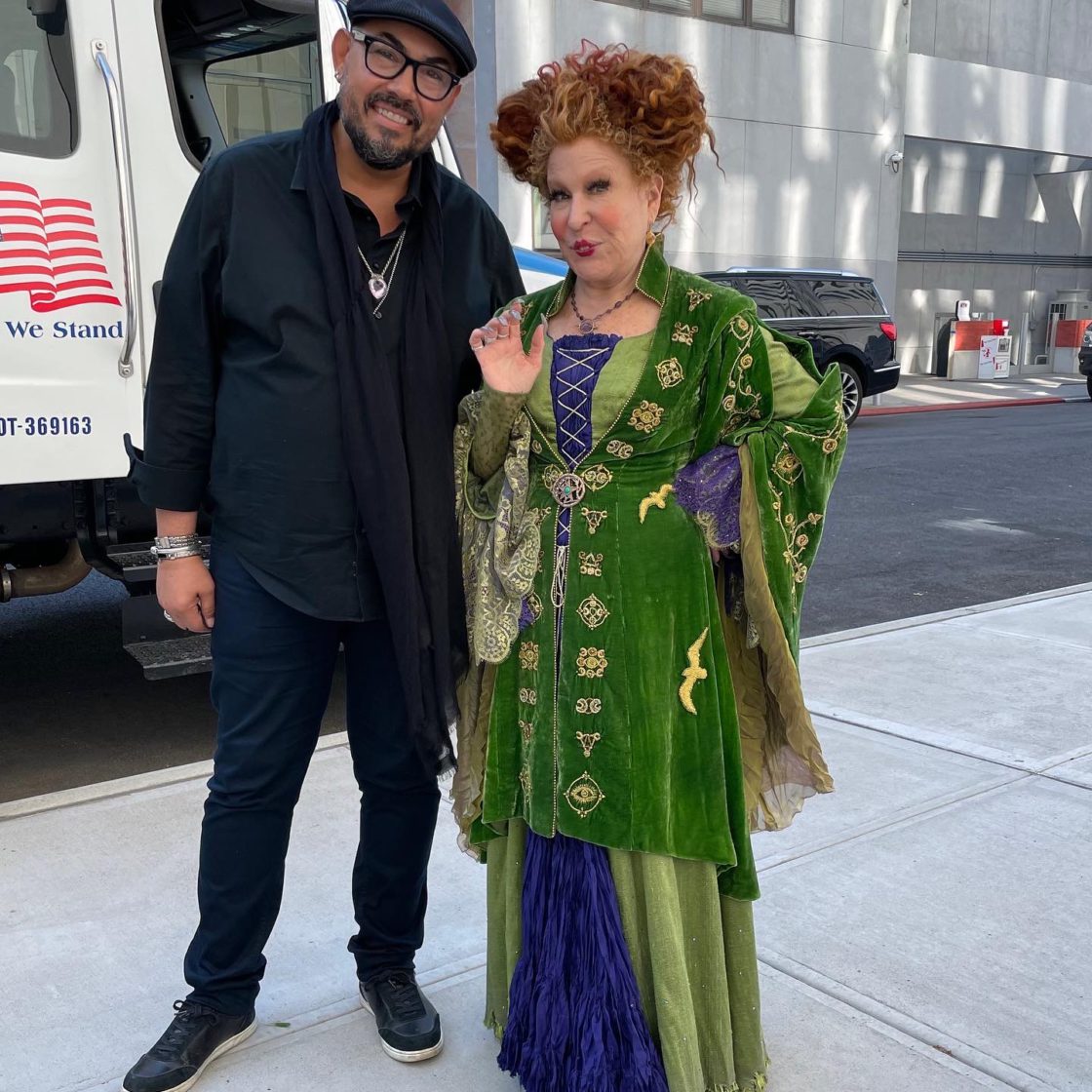 Helping the Industry Grow
Salvador regularly talks to students about what costume design work really entails, helping them understand that a costume designer's job involves more than just fashion and making costumes look aesthetically pleasing. 
"You need to know not only how to make a beautiful dress," he says. "[But] you need to know how to deal with an actor when they are feeling bloated that day." Alongside his people skills, Salvador's costume designing usually goes far beyond the aesthetic, as he is tasked with helping to create a believable world through clothing. 
Salvador starts by breaking down the script into what actors will need to wear throughout the story, then goes on to research period costumes and fabrics to be used in the film. He is constantly creating designs from scratch or making prototypes, liaising with other costume illustrators, and deciding on materials, accessories, and other pieces for each costume. Outside of his own department, he also needs to be in constant communication with set designers, production managers, art directors, show runners, and directors to ensure the costumes fit into the overall vision of the film. 
When asked what a great costume designer needs in their toolkit Salvador quickly points to two skills: creativity and the ability to collaborate. "It's amazing how much of our job is making a visual representation that needs to be passed on to multiple people," he says.
And this process can become quite complex when you consider how many departments are working together in order to create a product. So, when you need to update a design or inform about a fabric change, multiple emails and reminders have to be sent out. Using ProductionPro, lets users like Salvador break down the script to their needs and form a common language that allows information from multiple departments to be distributed across the production in manageable pieces.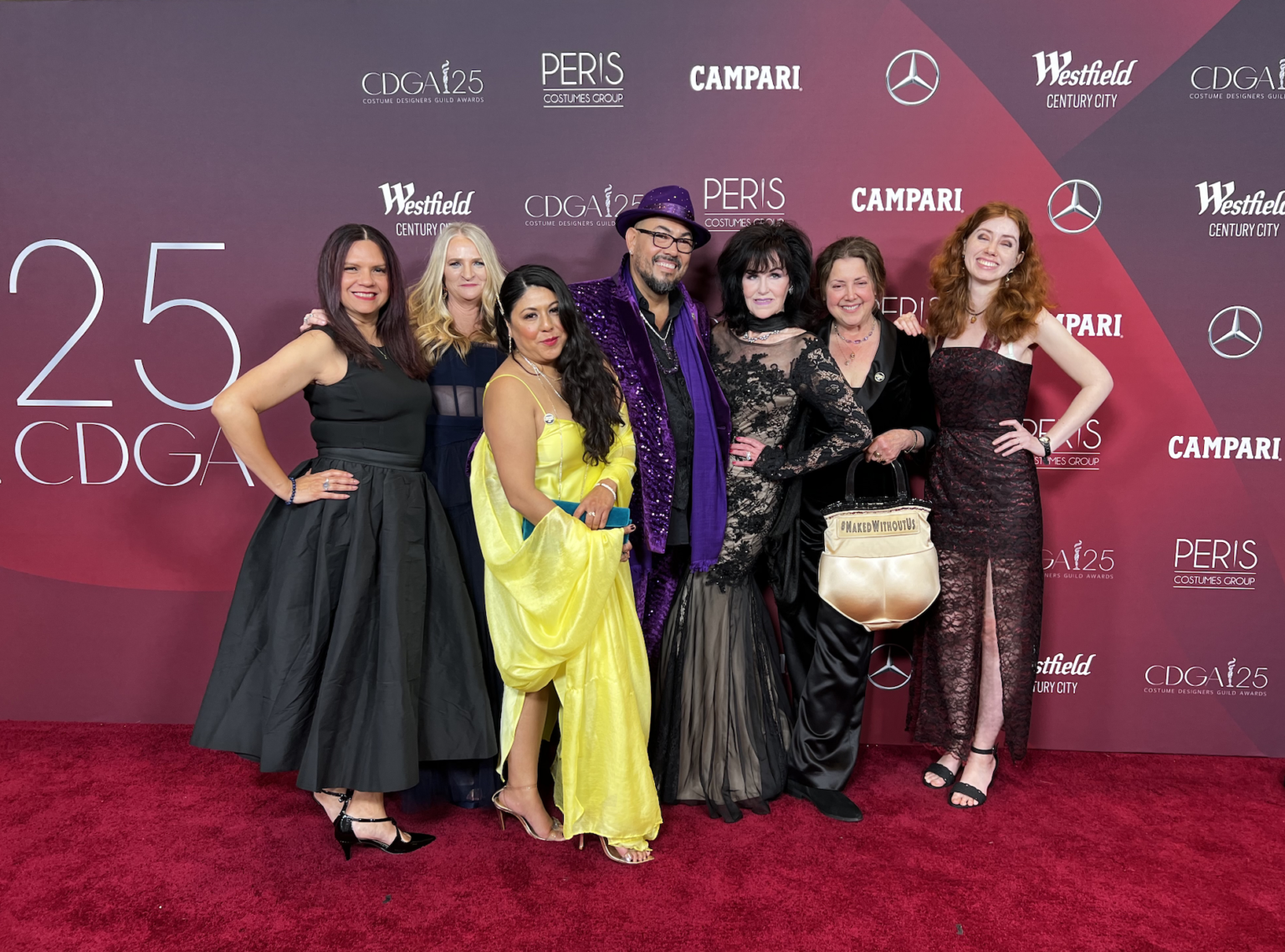 Despite having accomplished so much in the industry already, including being the three-term president of the Costume Designers Guild, Salvador is determined to never stop learning and growing. And it is his vision and passion for world-building through costume design that still drives Salvador today. 
"I want to create a movie where I create the entire world," he says of his wanting to work on a Sci-Fi odyssey of Barbarella proportions. At the core of Salvador's work is storytelling. Every detail, every fabric, every piece that Salvador creates tells a story. His passion for design has inspired many and his creative vision is what he enjoys sharing with aspiring designers and the world. 
We'd like to thank Salvador for sharing his story with us and look forward to seeing his future world building adventures!  
Click here to learn more about how ProductionPro is supporting filmmakers like Salvador.