Producing a film from concept to the big screen is no small feat. A film producer is faced with the challenges of ensuring a film project reaches completion, both in terms of the creative vision and financial goals. Tasked with leading the production team, seeking out resources, ensuring everything stays within budget, managing the creative process, and acting as a liaison between the film team and the studio, as well as other stakeholders – no one ever said film production was easy!
We recently had the honor of interviewing renowned film producer Ralph Winter about his experiences in the industry and his unique approach to film production.
Ralph's journey to Hollywood is a testament to the limitless possibilities that life can offer us. A history major turned Hollywood producer, Ralph's background is a unique one. Yet, it is precisely this background that sets him apart. With a deep understanding of the drama and intrigue of history, Ralph is able to bring a unique perspective when it comes to producing films. And his first job creating training videos for a department store would prove to be a stepping stone toward his Hollywood dreams. Not only adept at getting a film across the line in terms of budget and resources, Ralph's ability to also nurture a creative vision is something that signifies him as belonging to an elite group of film professionals. He understands the importance of collaboration, drawing on the strengths of his team members to make sure that every project he works on has a high potential for success. 
The Importance of Preparedness
"Day 1 of shooting on a project, I try to work myself out of a job," Ralph Winter explains. "Everything is in place ahead of time." 
As a film producer whose credits include such blockbusters as X-Men, The Fantastic Four, Planet of the Apes, and Star Trek V: The Final Frontier, Winter's approach to shepherding a film from the development process through to completion is worth examining. Winter places a great emphasis on the importance of being organized and knowing how to manage people. 
"What matters is allowing creative freedom for crew to work with the director; are you on budget?; and are you on schedule?" Winter says. "Don't go over budget. Don't be late. But have fun! And make it great for the director." 
He also recommends that film producers make sure they don't fall into the trap of overriding others' decisions. "I think if you set those guardrails up you can have an enjoyable time making a movie." Winter says. "Set people free to do what they do best."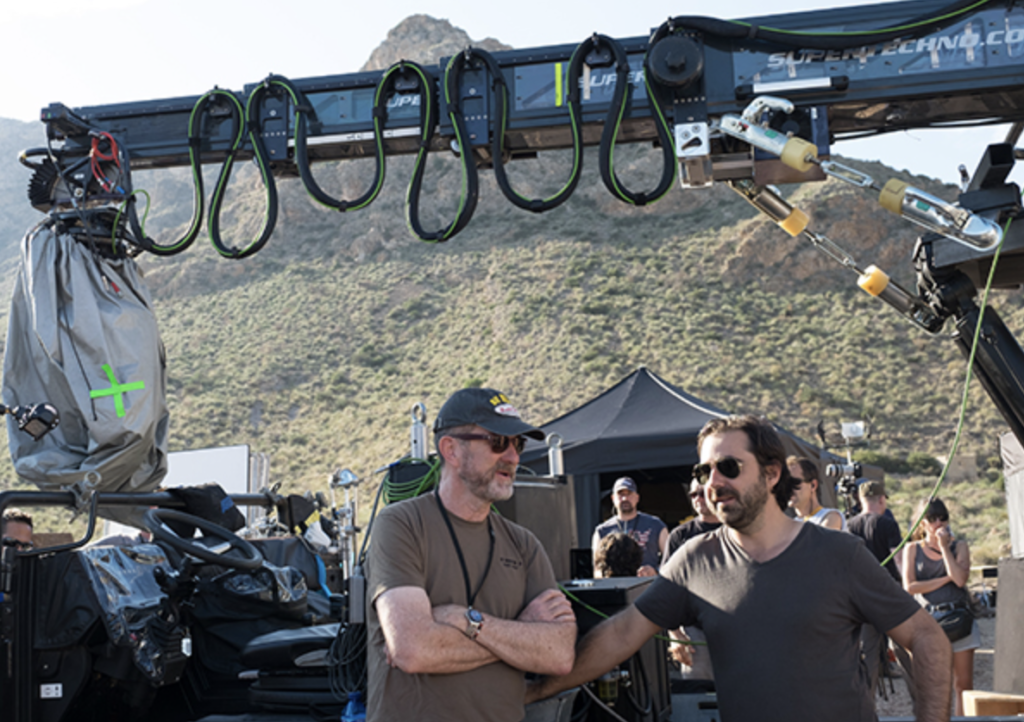 Creating an Environment for Creative Collaboration
From his early days working in post-production on such TV cult classics as Mork & Mindy, Laverne & Shirley, and Happy Days to his work as a line producer and executive producer on Hollywood blockbusters like Hocus Pocus 2, Winter's skills as a master storyteller, his artistic sensitivity, as well as his respect for the business side of filmmaking have all been essential to the success he's achieved in the industry. 
"I don't like the arbitrary demarcation between creative and production," he explains. "A production manager can be very creative about how they approach solving a problem." 
Seeing himself inhabiting a hybrid role between the creative and the operational, Winter emphasizes the importance of understanding how each and every team member can contribute to the success of a movie. And when it comes to how different film departments can contribute to the overall creative process, he's emphatic in his point of view. 
"Be a storyteller with the director in the way that you know best," Winter says. "Whether it's the prop master, or the set design or the special effects people, everyone has a special role in telling the story." 
When it comes to finding and managing the right people for a project, Winter sees marshalling talent to achieve a shared goal as his primary role. He understands the importance of keeping the right team in place. So, when it comes to hiring, Winter looks for people who have the necessary skills but also the ability to lead. 
"I try to read between the lines of a resume for leadership – can they guide a team to make it effective?" He also puts an emphasis on maintaining a collaborative environment, where people feel comfortable expressing their ideas and opinions. "Movies are pretty much organized in a hierarchical, almost military fashion… and there is always a better way to figure it out. There are lots of new tools to help," he says. 
A successful film requires a lot of creative collaboration between producers, directors, and the entire production team. To ensure everyone is working together towards the shared goal of making a great movie, Winter believes that a great film producer should first and foremost establish clear, concise communication with all parties involved. 
"Sharing notes, keeping people up-to-date with script revisions and schedule revisions – all of that becomes critical when you're moving fast. You've got a lot of people and communication becomes vital," he says.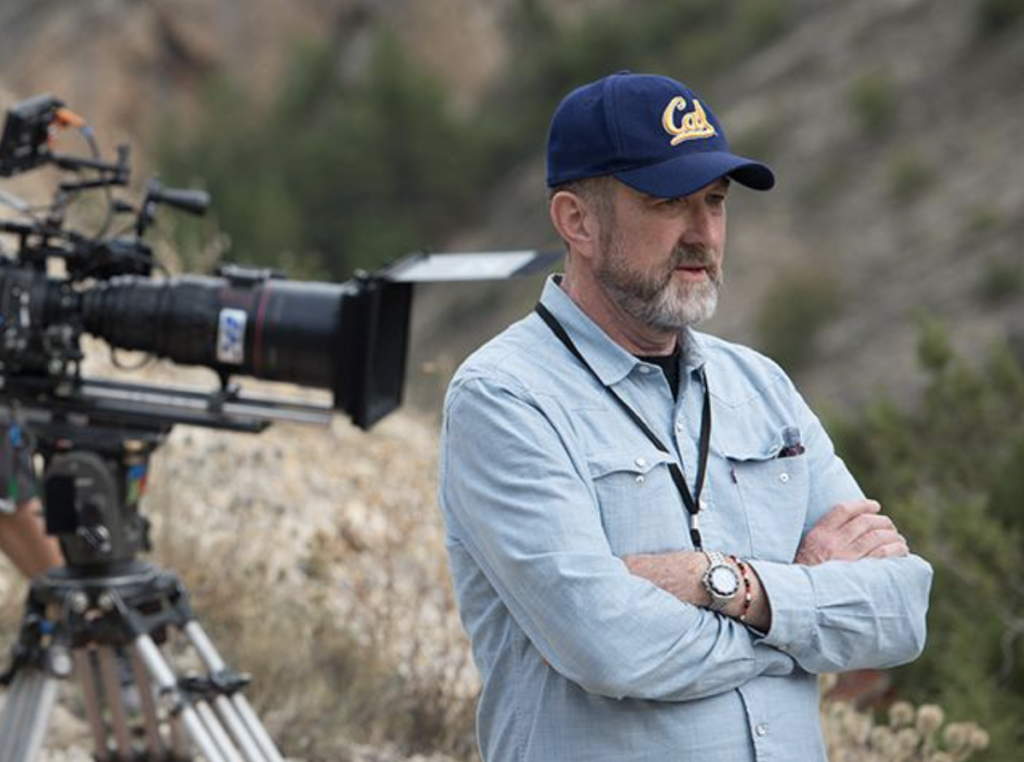 Having recently used ProductionPro in his executive producer role on Hocus Pocus 2, Winter knows the potential of the platform. And he understands the importance of "buy-in" when it comes to keeping everyone in the loop. Versus the traditional method of marking up scripts by hand and sharing troves of emails between different film departments, ProductionPro brings a new level of organization and clarity to the filmmaking process. 
"You need everyone to buyin [to using ProductionPro] at the start of a production," says Winter. That's because ProductionPro can help streamline the pre-production process and maintain collaboration during the production.
With ProductionPro, each team member has quick and easy access to everything they need, from scripts to breakdowns and media, all securely stored in one central hub. And the best part? Annotation Transfer allows creative notes to seamlessly transfer from one script version to the next, making collaboration smoother than ever before. 
Winter's career has consistently been distinguished by a combination of creativity, determination and problem-solving skills that have seen him become one of the most successful producers in Hollywood. His advice to aspiring producers? To stay creative and think outside the box. 
"The journey of how we get a film to the finish line matters", says Winter. For him, the key focus needs to be on developing a story that an audience will enjoy, and that has lasting value. "What matters is: is the film any good? Does it move me? Is it emotional?" he says. 
At the end of the day, Winter believes that finding a way to tell an engaging story is what it takes to make a great film. It's this that has driven his success as a producer and what continues to drive him on each project he takes on. With the right creative team and the right tools to keep everyone in sync, Winter and his team can focus on what matters most: creating an engaging story for audiences around the world. 
We would like to thank Ralph for sharing his legacy with us and look forward to seeing the incredible stories he will tell next! 
Click here to learn more about how ProductionPro is supporting filmmakers like Ralph.