The transition from actor to director is a well-worn path for many currently working in Hollywood. The journey from stuntman to director is less so. However that did not stop Sam Hargrave, stunt coordinator for films such as Avengers: Infinity War, Avengers: End Game, and Hunger Games: Mocking Jay Part 1 and Part 2 from making the leap and fast-tracking his way to success.
Sam Hargrave's boyhood was spent in North Carolina, where he grew up on a steady diet of Westerns. Watching reruns of Lone Ranger and Roy Rogers, he was mesmerized by the daring stunts and the heroic characters. Being homeschooled, he was able to indulge his passion for cinema a bit more than most. 
But don't assume his mom was laid back about it: she edited the VHS tapes to take out the violent scenes. 
That didn't stop a young Sam from being influenced by the movies and TV he was watching. Using scissors to carve out a Z like Zorro or smashing out a window to get a better shot with his toy gun like Lone Ranger, Hargrave was unstoppable in his imaginative play. Little did he know that someday the short films he was making with friends would pave the way to creating stunts and directing the action for some of Hollywood's biggest blockbusters.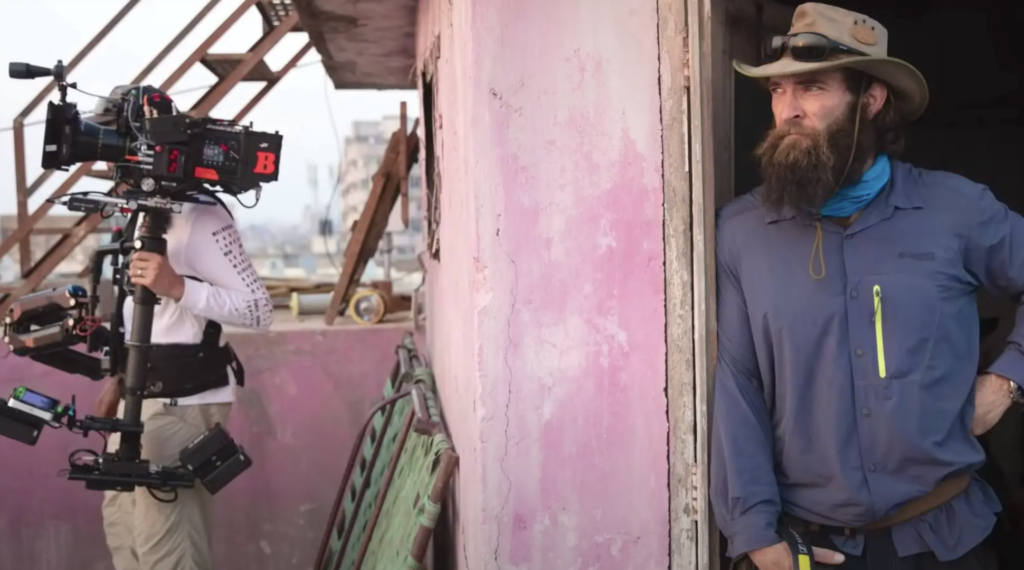 Sam Hargrave's start in film is as action-packed as the movies he now choreographs and directs. Although he initially had a passion for filmmaking, sport took him away from his early filmic pursuits. Specifically, the world of martial arts captured his heart at age 14 and quickly became an obsession. It was this passion that introduced him to the exciting world of Hong Kong cinema. Sam started to choreograph his own fight scenes with friend Thayr Harris, who he has since worked with for several years. But it wasn't until Sam's mom suggested he consider taking up film classes at UNC Chapel Hill that he realized he could combine his love of combat with his original passion for film. Sam scored an internship at Original Film and, with a little nudging from Thayr Harris, hit the road and drove cross-country to LA to pursue a career as a stunt person.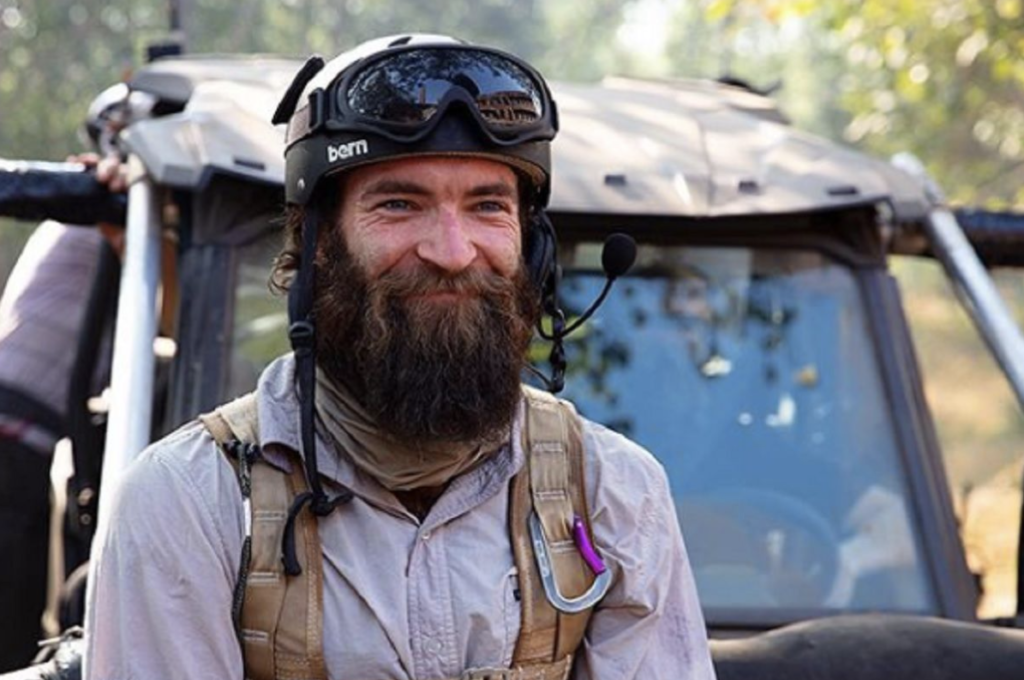 From pirate battles to superhero showdowns, when it comes to action sequences, Hargrave has seen it all. Gaining a foothold in the industry as Jensen Ackles stunt double on the pilot of Supernatural back in 2005, it wasn't long before Sam was performing on some of the most iconic titles in Hollywood. He quickly became a much sought-after stunt performer, working on films such as Pirates of the Caribbean 2 then locking in the coveted role of Chris Evans' stunt double in the star-studded Avengers film directed by Joss Whedon. 
But he didn't stop there. 
Sam flipped, jumped, and flung his way up the stunt coordinator ladder, landing gigs on films like The Mechanic, The Host, and The Accountant. And in the end, he was rewarded for his hard work, becoming a 2nd unit director for later Marvel films. 
But when the Russo Brothers asked him one day on set what his ultimate goal was, Sam had a definitive answer: directing his own films. 
Making His Directorial Debut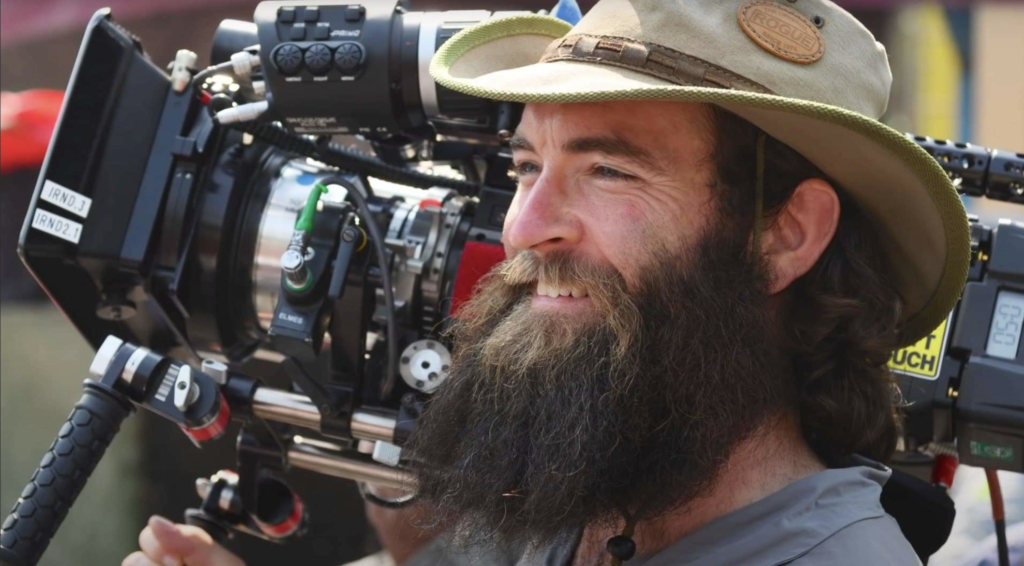 It's not every day that the Russo Brothers approach you and ask about your future aspirations, but for Sam, it was a dream come true. 
Little did he know that just a short while later, they would offer him the chance to make his directorial debut. The script for Extraction was the perfect fit for Sam. A fast-paced story about a former black ops agent on a rescue mission, it harkened back to the classic Westerns of his childhood. 
However, stepping into the role of director was not without its challenges. 
Sam may have already proved his worth on the crew side of things, having worked as a grip and electrician on previous projects. And he might have been ready for the challenge of stunt coordination and directing actors. Yet, what he wasn't prepared for was the sheer volume of questions that come with being a director. 
Likening it to a surfer trying to get out behind a set of incoming waves, Sam felt overwhelmed at first. He quickly realized he needed to find a way that would allow him to dive in and create a streamlined system of communication that worked for everyone on the project.
After the stunning success of the first Extraction installment, Sam wanted to further optimize his film-making process and maximize efficiency for the sequel. He knew that effective communication was crucial for a smooth workflow, especially when dealing with a large-scale project like Extraction 2. 
That's where ProductionPro came in.
"As a director, communication is the most important thing," said Sam. "If you cannot communicate with your team, they cannot execute your creative vision." 
Realizing he needed to create a central hub that served to bridge the different departments and create a single source of truth, Sam found ProductionPro to be the ideal solution. 
ProductionPro became Sam's go-to guide, helping him focus on the bigger picture of directing. "If you set up your team where communication is seamless and you can field questions more easily, then you're setting yourself up for success," said Sam. 
The ability to keep all of his departments up-to-date with any changes and notes quickly and easily became crucial, especially with a script that was constantly changing. "The challenge became updating all other forms of communication," said Sam. 
With the help of ProductionPro's intuitive Media Collections feature, Sam was able to eliminate confusion, facilitate greater collaboration, and ensure that everyone involved had access to the right materials. 
With just a few clicks, Media Collections lets film directors dive into a curated selection of media assets relevant to a specific element of their production. Whether it's reviewing scenes, analyzing character development, or collaborating with different departments, Media Collections provides a streamlined approach to accessing crucial information. 
This allowed the creative process to flow more smoothly, and ultimately allowed Sam to focus on his primary goal: directing the best movie he could. 
The result was a giant success, with Extraction 2 now one of the most anticipated Netflix releases this summer.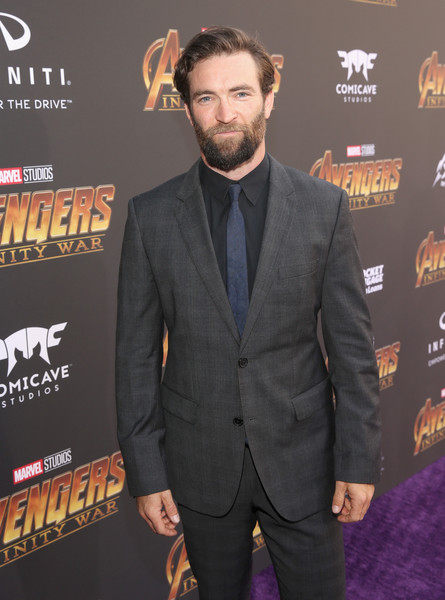 The film industry is constantly evolving, with scripts often changing at the last minute. This poses a major challenge for film directors and their crew as they must be able to stay organized and up-to-date with any changes in order to keep their projects on track. 
Sam Hargrave's success story is a perfect example of how having the right tools can help make the production process seamless and give the director more time to focus on their craft. 
In Sam's case, ProductionPro was the answer, allowing him to keep all of his departments synchronized and make quick adjustments without wasting precious time. 
It also enabled Sam to create a more collaborative environment, something he is truly passionate about. With a powerful script breakdown and media hub that connects film departments and crew members, ProductionPro provides directors like Sam the ability to allow the creative process to take center stage. 
As Sam tells his crew, "You're never going to get into trouble for trying to make this a better film." And with the help of ProductionPro, he was able to do just that. 
The team at ProductionPro would like to congratulate Sam Hargrave and the entire Extraction 2 crew for their remarkable achievement. Their dedication and commitment to their craft are an inspiration to filmmakers everywhere.