It was 5:30am in London, United Kingdom. Investment banker Shiva Kalaiselvan was working yet another (usual) 100-hour week when she stopped, picked up the phone, and called her mother in her home country of Malaysia.
"I don't think this is what I'm supposed to be doing," Shiva told her mother. "Remember I wanted to be an actor?"
Shiva loved finance, and was good at her job, so this outburst shocked both her mother and her.
She grew up in a culture and environment that frowned upon those who pursued the arts full-time.
"That's kind of why I went into banking in the first place, because my parents were like, 'yes you can do that (theatre) on the side, just get a degree first.'"
But Shiva found she loved finance, and completely immersed herself in it. Theatre was relegated to some quiet corner of her mind…until the call of that early London morning. The outburst scared her so much that she dove right back into investment banking. She interviewed for and got offered a job in Chicago, and was making arrangements to move there when the economic crisis hit.
"Investment bankers were the first to go. I felt the universe was kind of kicking me out."
She then spent the next nine months traveling the world, "did some soul-searching," went back to Malaysia, and felt ready to make her move. Shiva decided to audition for a few acting programs in the United States, but only wanted to do so once, and let the results serve as a sign as whether this new trajectory was meant to be.
Everything just fell into place: Shiva got into Columbia University's Theatre MFA Program for Acting, and she received a Malaysian scholarship – only five in the whole country receive this each year – that "covers almost everything." Even her parents were fully supportive of her new journey.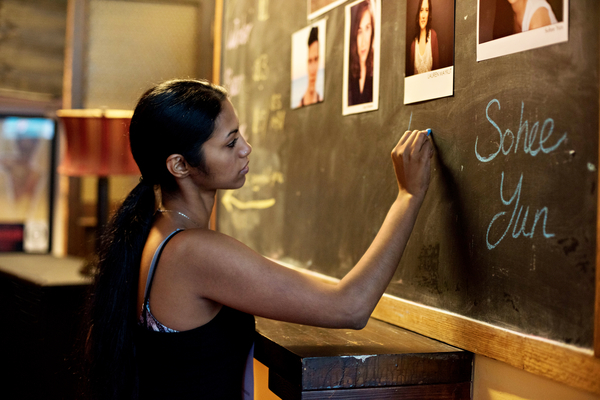 It's a hugely different life – being an actor. Shiva admits it's a process, learning to embrace whatever comes with this new life. She often jokes with her friends about being "completely broke" in six weeks.
"I've been so used to having that paycheck and being independent, and I know it's going to hit me hard in six weeks. But I didn't give up all of that to not try," says Shiva. "So no matter how much I'm going to hate it when I'm looking at a zero-balance bank account, I'm here, much more blessed than a lot of people."
Unlike investment banking, when professional timelines and goals are almost always strictly intertwined, Shiva isn't giving herself a deadline.
"It's going to take time, and I know that I'm in an industry where you just have to be okay with that. I don't know what will happen with my career, I don't know when I'm going to get my first gig, I don't know when somebody is going to give me a shot, I just have to keep going. I need to keep trying, you know?"
Since finishing her coursework at Columbia, Shiva has been busy producing her own shows, and going on auditions. She started her own production company – "Next In Line Productions" – with some friends because they wanted to work on things that mattered to them, and not just wait around for the next job to come along.
It's no wonder Shiva likes producing – it allows her to employ both her business and theatrical wits – even though it stresses her out to no end at times. She had lost her set and lighting designer in her most recent endeavor – Exposure – after its workshop, and scrambled to find someone else for the production. Not really expecting anything to come of it, she called a friend in Malaysia with whom she had previously worked – for free – on a fairly challenging project, and asked if he'd help, since he was already planning to be in New York around that time.
"He changed his flights and everything. He came here and did the lights for free – not just the design, but he hung up all the lights and he brought in gels.
"So what goes around comes around. Might be years later, but somebody is watching and listening."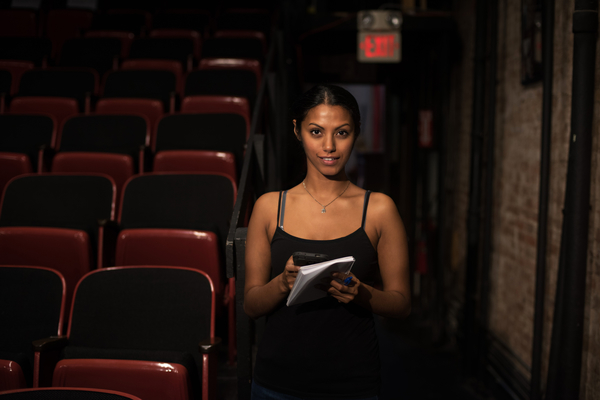 Today, Shiva seems very much at peace with where she is. She's still relatively new to the industry but feels – and appears – right at home.
"Things just happened for me. It felt like the universe was telling me 'it's okay, don't freak out anymore, you're supposed to be here.'"
Photography by @juanmdelgadocol