How the Creative Team Stayed in Sync on Marvel Studios' Black Panther: Wakanda Forever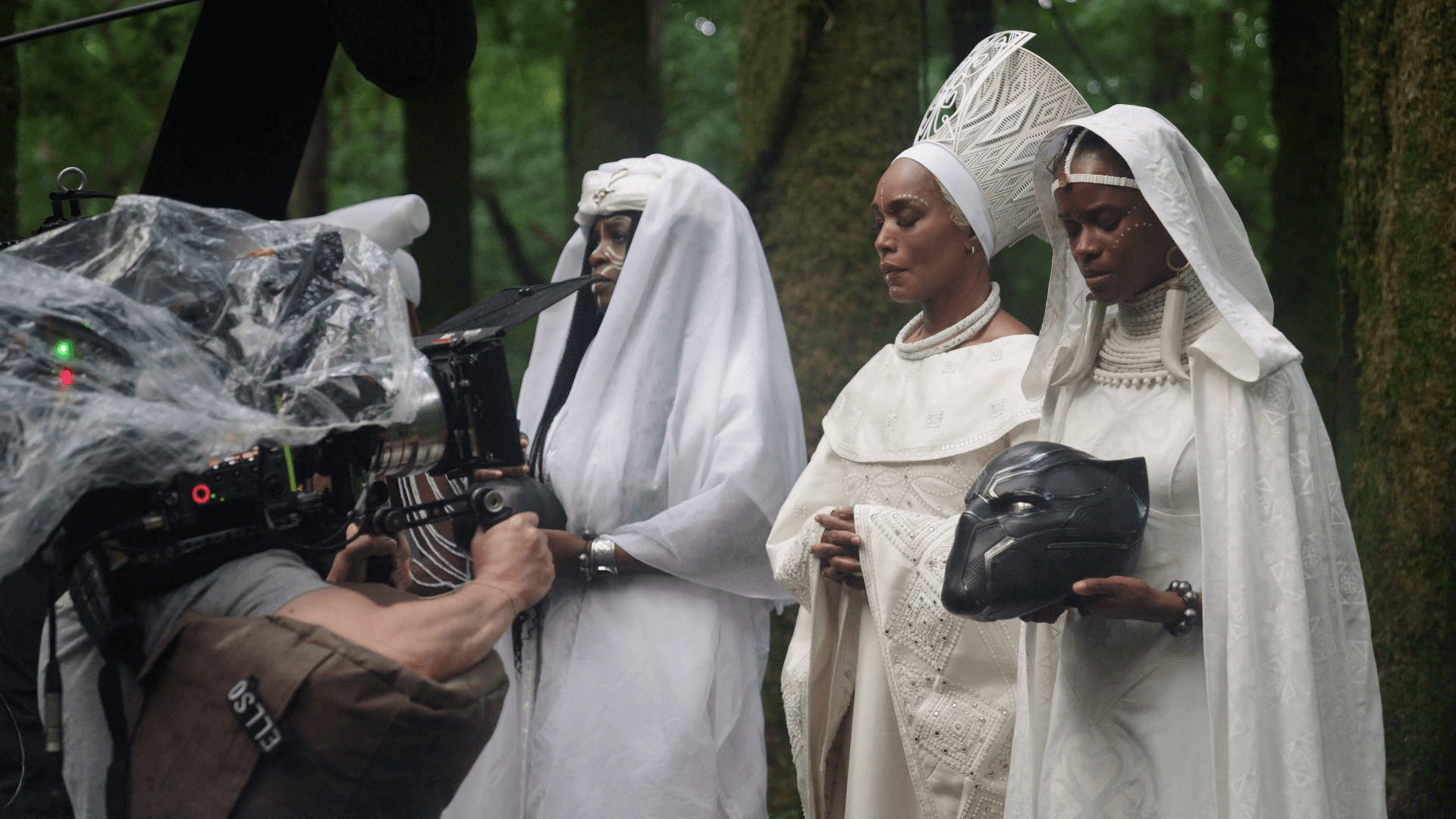 For quite a while, film creatives have been using tools that weren't built specifically for them. Available solutions have generally been geared toward production administration, like asset managers or continuity tools. The set of challenges creatives face on a daily basis calls for a tailored solution - one that empowers them to visualize the whole production and interlaces the work of all departments.
To oversee the creation of a new Marvel Cinematic Universe film or series is a big task: every new idea has its own butterfly effect - a small change may have massive impact, turning into script or schedule revisions that affect everyone. Changes need to flow smoothly within the creative team so that everyone stays on the same page working on the shared vision. Producer Nate Moore is a master at this creative balancing act, and yet is always looking for ways to streamline communication and collaboration on his productions. He came across ProductionPro while visiting the Disney Accelerator with Producer and Marvel Studios President Kevin Feige; intrigued by the product, they decided to give it a try on Marvel Studios' Eternals. The platform provided a hub where all departments could view the latest materials woven together on the backbone of the current script, enabling them to stay in sync. After this successful test run, Nate Moore introduced ProductionPro to Black Panther: Wakanda Forever, his next production.
A holistic view of the production made for creatives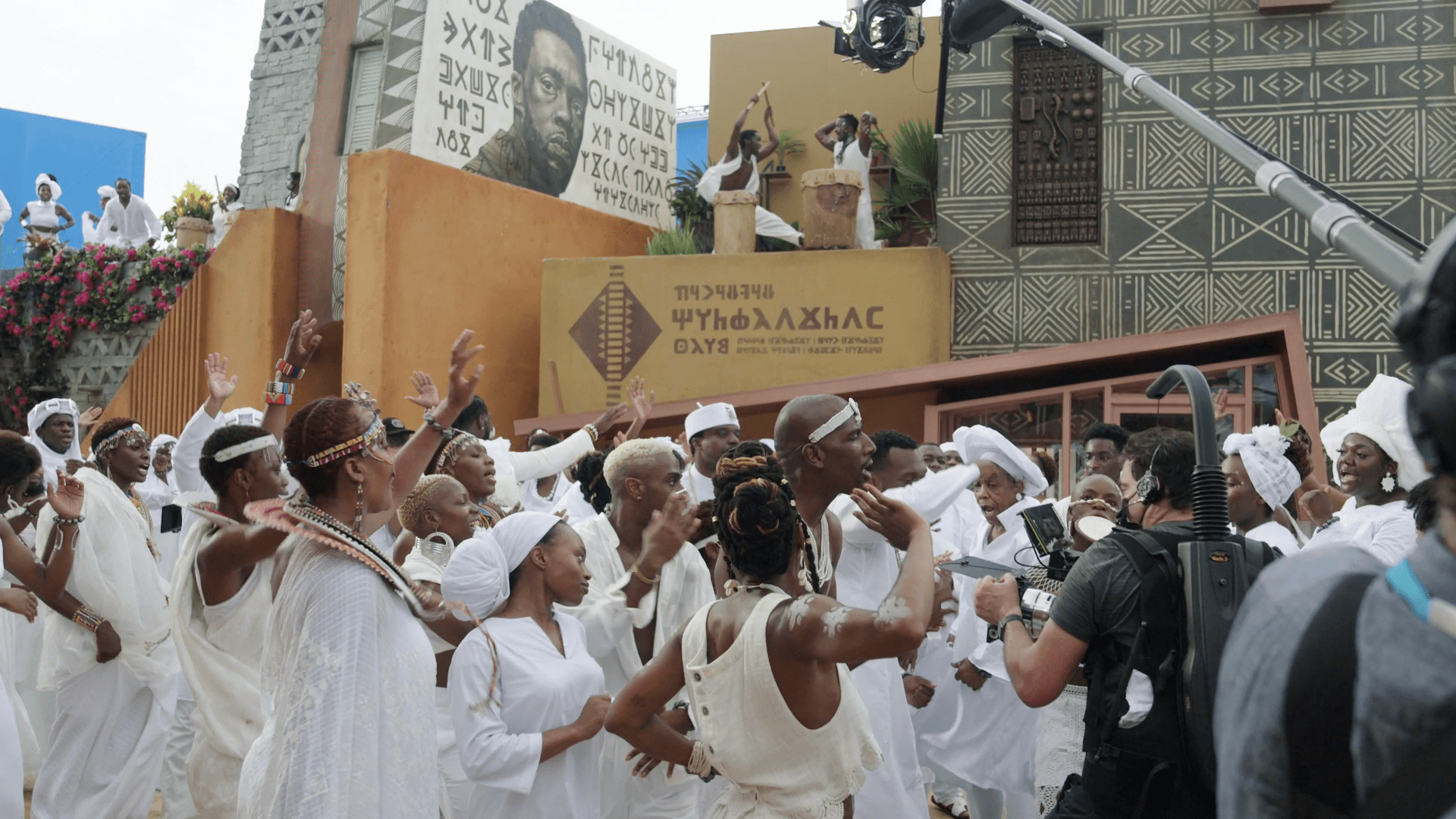 Black Panther: Wakanda Forever, like so many productions, was a large undertaking with no shortage of last-minute changes. In order to give the creative team a holistic view of the entire production at all times, Black Panther: Wakanda Forever's production execs turned to ProductionPro to provide a production-wall-like space where the team could view approved creative assets - such as pre-vis, concept art and costume sketches - in real-time.
"ProductionPro was incredibly helpful for our department heads, especially with the amount of material we were churning through." - Nate Moore, Producer
ProductionPro uses the structure of the story to organize information in a visual way that everyone understands, providing a bird's-eye-view of the entire production. Members of the creative team, armed with a shared understanding, were better equipped to work efficiently and face the inevitable bumps along the road.
Finally a solution adopted by more than one department
Typically, departments only have time to focus on solutions for their immediate needs, and it's been historically hard to implement new software that connects the work of multiple departments to streamline communication. ProductionPro has demonstrated that this can be done and it's highly beneficial.
Not all superheroes wear capes but Kyana F. Davidson, Director of Production and Development, surely deserves one for masterfully spearheading the adoption of ProductionPro, with a total of twelve departments using the platform daily. She saved her team time and headaches by ensuring the latest was always reflected in ProductionPro, cementing trust in it as the go-to place for daily prep. She kick-started a virtuous cycle where departments wanted to make sure their latest materials were woven together with those of others.
"You have it all just there so you can prep and, even though you've seen everything a thousand times, at least it is in one place to be able to access it." - Kyana F. Davidson, Director of Production and Development
Searching for the latest is no longer an epic quest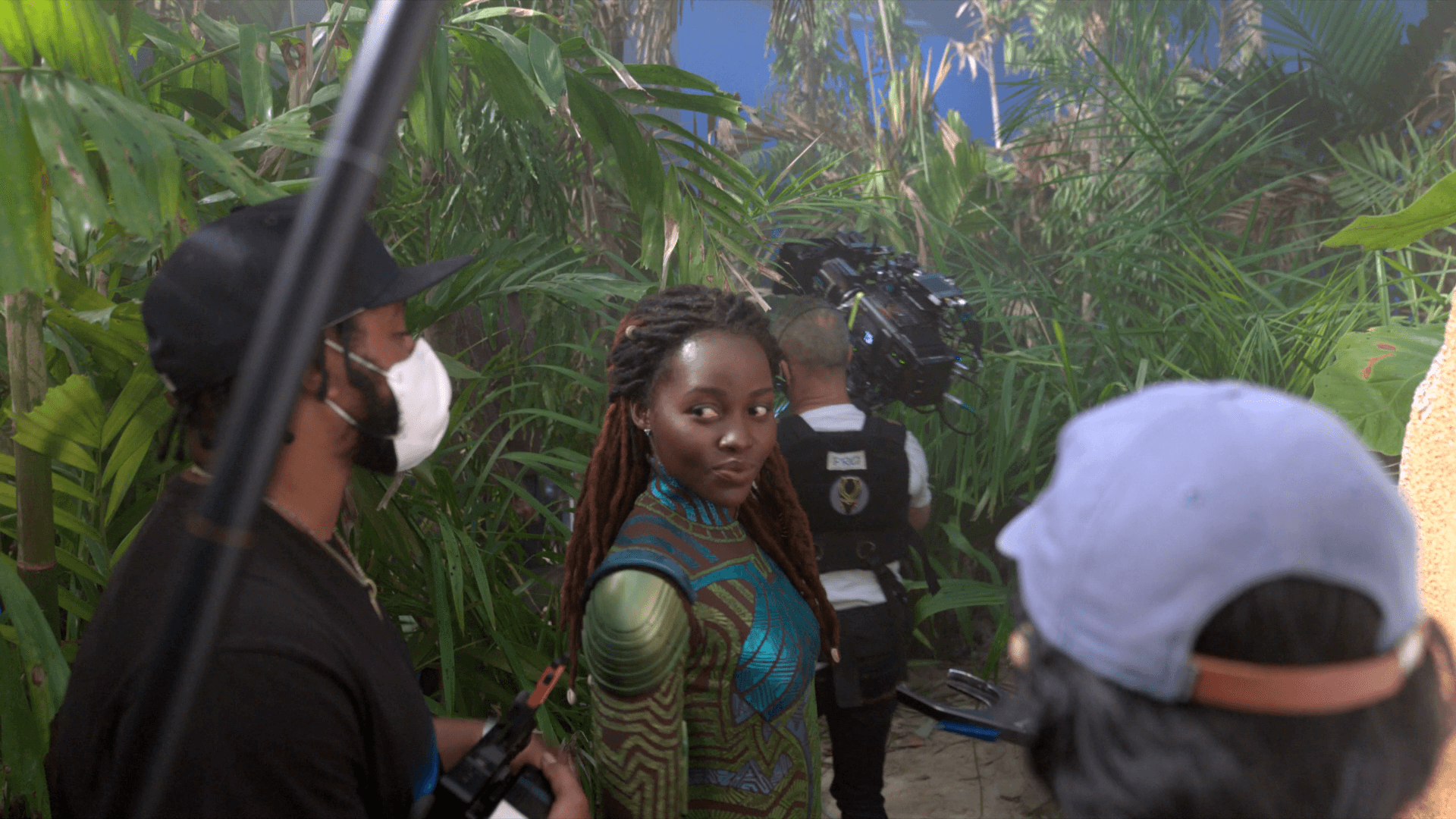 Information is the only currency on a film production and Black Panther: Wakanda Forever was no exception to the rule. Pinpointing key information from all departments is often an anxiety-inducing but vital endeavor for the creative team as information shifts rapidly throughout prep and production. For Drew Petrotta, Props Master, getting the latest from every department is an essential part of his process and he used ProductionPro every day to view that information. In ProductionPro, anyone can find materials easily since the platform uses the structure of the script, such as scenes, characters or sets, to organize information. The app's clear and intuitive interface saved Drew and his team valuable time that would have been otherwise spent sifting through emails and links to find the puzzle pieces they needed.
"If I look at Scene 34 I can see everything that is related to Scene 34, it's that simple! When I'm not using ProductionPro, I have to go to three or four different locations to find that information."
- Drew Petrotta, Props Master
Immediate and easy access to the latest script was also a game changer, knowing that script changes happened frequently. The New Script notification brought users directly to the most current script in a universal production binder, where they could use it in an efficient way: they could search the text, make notes like they would on paper and instantly share some of them with others. Most importantly, with ProductionPro, users could simply skip the 'is-this-the-latest' guessing game.
"I mostly used ProductionPro for script access. I had trust in knowing what I'm reading is the latest revision that Kyana uploaded." - Michael Ralla, VFX Producer
A white-glove service tailored to the production's needs
ProductionPro's deceptively simple interface and Kyana's resolve for departmental adoption were not the only drivers of success. A major factor was the involvement of the show's dedicated ProductionPro Concierge, Serene. This white-glove service approach, borrowed from the luxury hospitality industry, provides the human touch that's often missing with other production software.
First, Serene on-boarded every user through one-on-one calls, making sure they were up-and-running in a matter of minutes and the platform catered to their department's specific needs, such as adding customized Set tags for use by the Art Department and providing upload instructions specific to each department. Throughout prep and production, users could always turn to Serene with any last minute changes or questions. Apart from onboarding, Serene worked with Kyana to immediately establish a format that fit the needs of the ever-changing production. The pattern of receiving updated sides and changes to the script & schedule for the next day allowed Serene and her team to send out daily updates that matched the day-to-day needs of the production.
"Every production comes with its own unique set of challenges, and it's the Concierge's duty to ensure the product is evolving with the production through its stages. ProductionPro isn't a one-size-fits all solution, and we pride ourselves on making the small details count, because that's what makes a good experience a great one." - Serene Lim, ProductionPro Head Concierge
Second, Serene made sure ProductionPro's signature character-scene breakdown and schedule sync were accurate - multiple daily script changes became the expected norm on Black Panther: Wakanda Forever once filming began. Kyana diligently uploaded the latest versions of the script and schedule to the app the moment she got them, each time alerting Serene so she could update the breakdown or schedule information.
"We had so many updates happening to our script and schedule that I don't think there would have been an automatic way for the correct things to be sent out at the correct time. Having a point person on the ProductionPro side to work with went a long way." - Kyana F. Davidson, Director Production and Development
As a result, production members could reliably count on ProductionPro to prep for their day or week ahead.
"Knowing what I'm doing in the next week, looking at the schedule for what we're scheduled to shoot and being able to go right to that scene and go 'oh here is all the stuff that goes with it'. That was unbelievably helpful." - Drew Petrotta, Props Master
Success is no fun unless it's shared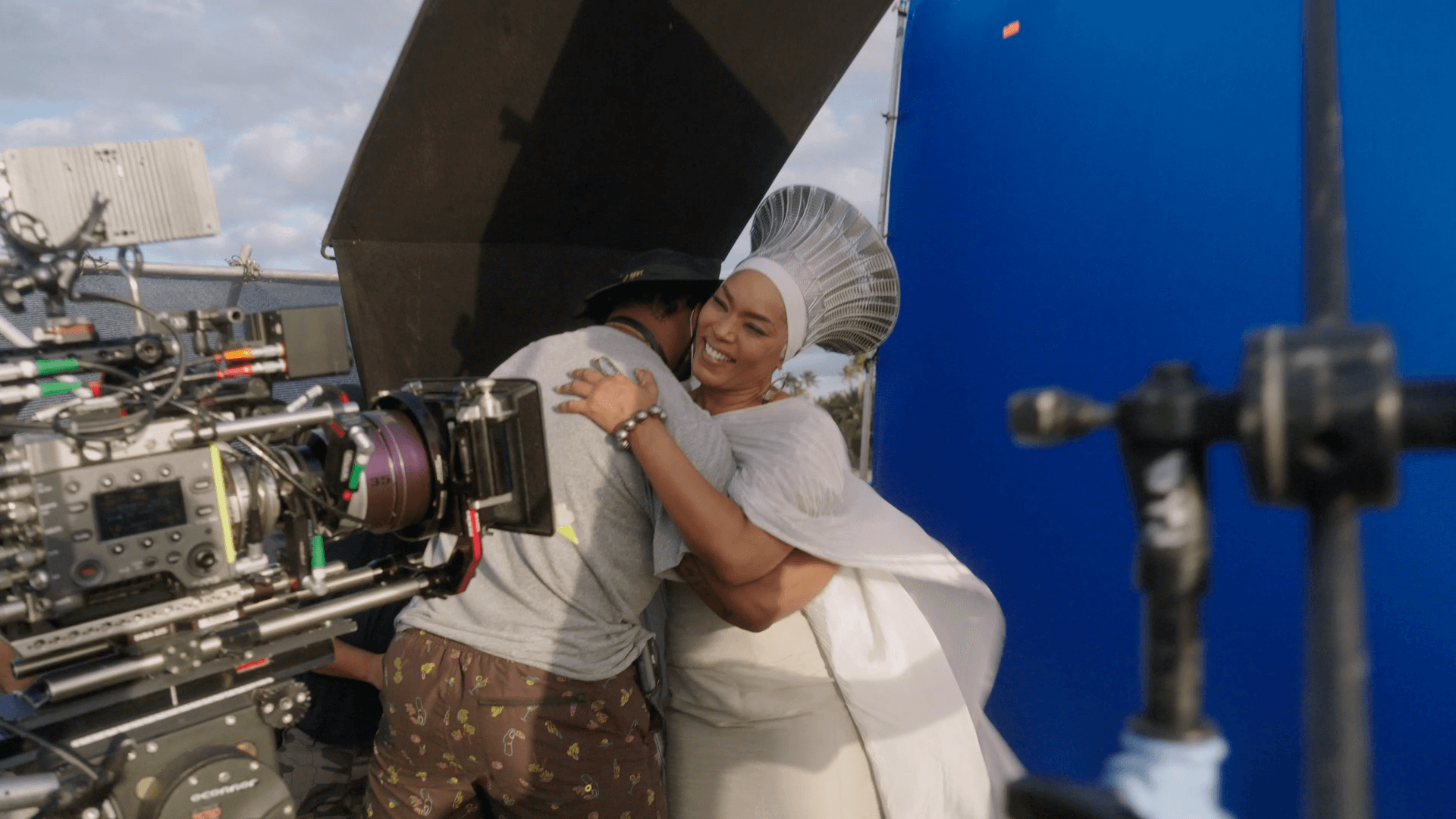 Effective collaboration can be tricky to demonstrate and it's hard to quantify the impact of avoided mistakes. If it's any indication of ProductionPro's usefulness though, by the time the production wrapped, over 80% of users expressed their desire to use the app on their next show. An even larger share of them positioned ProductionPro as their favorite way of accessing and viewing the script. Encouraged by this success on Black Panther: Wakanda Forever and shows like Disney's Hocus Pocus 2, Haunted Mansion, Disenchanted and other Marvel Studios productions, Disney is now offering ProductionPro as an option for all productions across studios.
Kyana, for one, saw early on the value of providing departments with an easily accessible and holistic view of the production at all times. In fact, if she had to do it all over again, she would introduce ProductionPro earlier, at the very beginning of prep. While the tool is extremely user-friendly, Kyana acknowledges that the earlier the team gets accustomed to a new system like ProductionPro, the earlier it can reap the benefits of a more seamless collaboration.
The chance to work on an iconic Marvel Studios production was not lost on ProductionPro: the feedback gathered on Black Panther: Wakanda Forever is shaping the product just like it did with Eternals. On their next production, users are sure to find functionality that has evolved and improved thanks to their drive to improve communication and collaboration for film production.
Ready to sync your production team?