Give Your Cast and Crew the Tools for a Successful Rehearsal Process
Lines. Blocking. Music. Choreography.
Meet the Digital Rehearsal Notebook
ProductionPro's innovative platform pulls together scripts, notes, music, and choreography videos so your cast has everything they need to be rehearsal ready.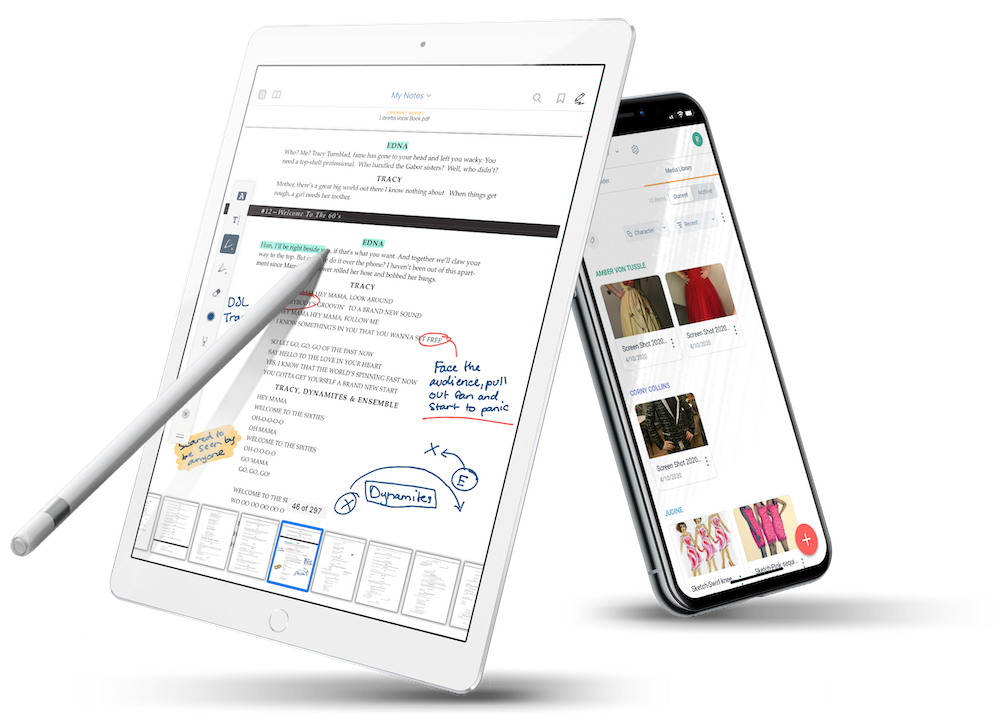 "I think ProductionPro has really changed the speed at which the cast learns the choreography in the shows. It usually takes a long time but not this year."
— Ruth, Hairspray
"Both the cast and the instructor were better prepared for rehearsal! Everyone could learn all the material from one source."
— Debbie, Mary Poppins Jr.
"Using ProductionPro has made our rehearsal time much more efficient. Students have everything they need-music, script-at their fingertips."
— Joette, Children of Eden
Digital Scripts and Scores
Access a digital version of your script and piano vocal score from any device. Instantly share with cast and crew.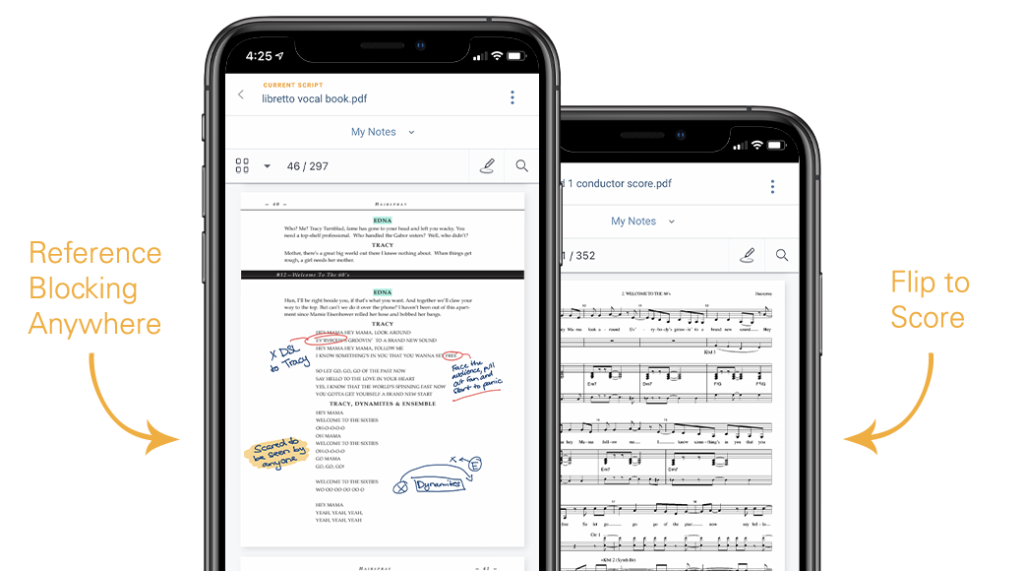 Research and Rehearsal References
Post and update recorded video footage of choreography, blocking, and music rehearsals tagged directly to the appropriate characters and scenes.
Upload Rehearsal Videos and Tracks.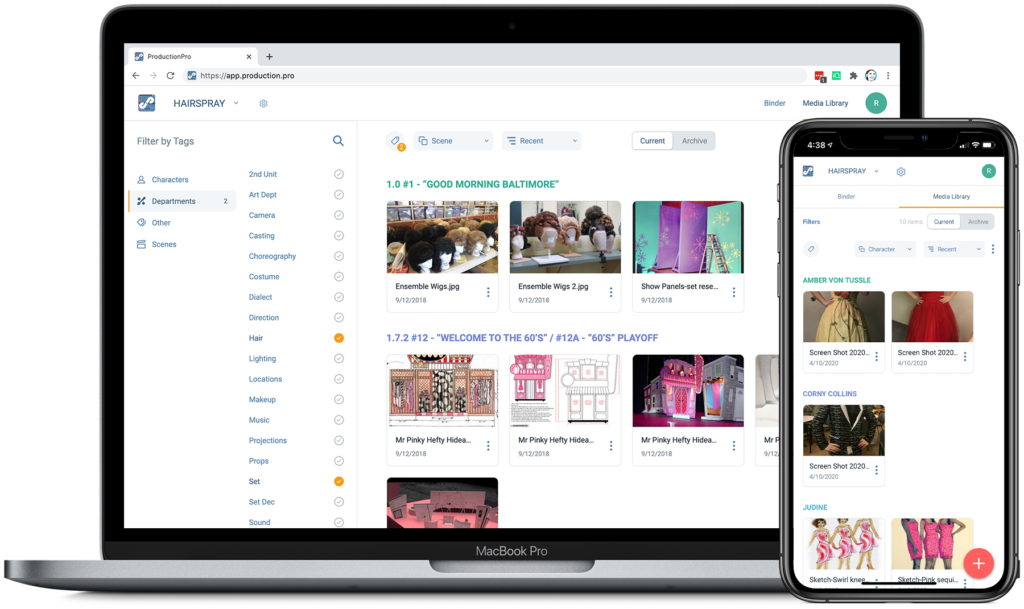 One Price for the
Whole Cast & Crew
Rehearsal Materials in One Place
Update your cast in real time with the latest rehearsal materials in a shared notebook so they have everything they need to be rehearsal ready.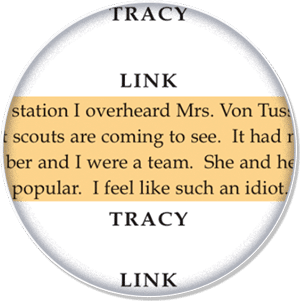 Lines
Instantly share the digital script with your entire cast and crew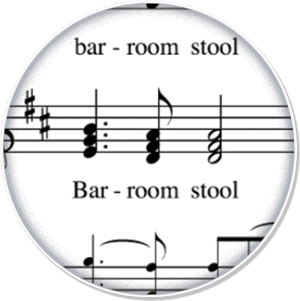 Music
Access the score and import documents in one place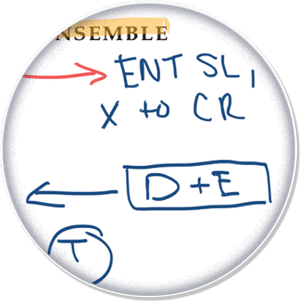 Blocking
Write notes directly on the script and share them with your team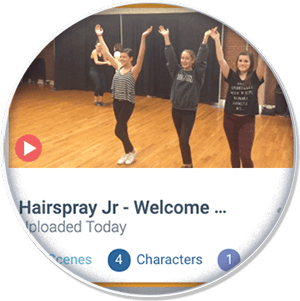 Choreography
Upload choreography videos so everyone can rehearse anywhere
Interact with a Visual Breakdown of Your Script
Automatically sort sets, costumes, and choreography with an interactive visual breakdown of your script.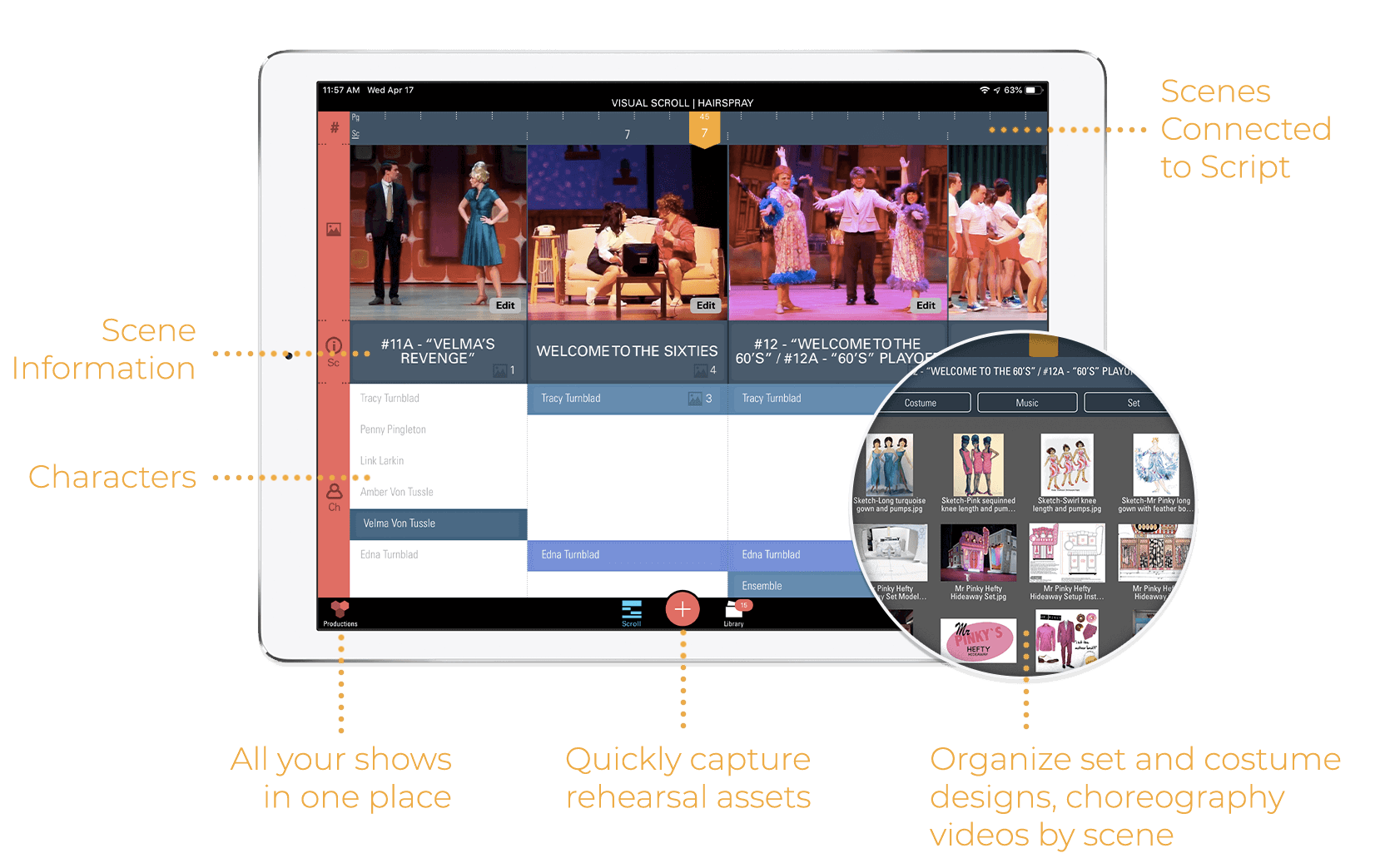 Use ProductionPro on Any Device
Use the WebApp to view your script, add new documents, and upload your media. Download the ProductionPro iPad to access the Visual Breakdown.